Surveillance
Keep an Eye on your Property 24/7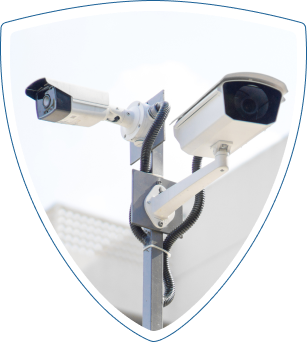 Tailored surveillance solutions are like having 24-hour security everywhere
New Age Group's security surveillance cameras and systems are as close as it gets to in-person round-the-clock security!
Surveillance Security by Design, Optimizing the Most Advanced Technology
Effective surveillance relies on robust, scalable, feature-rich technology. But it takes savvy system design, implementation and management for it to reach its highest potential.
Tailored Surveillance Solutions
It starts with understanding what protection you need and where you need it. Then you want the right equipment to meet the challenge of protecting your property and everything in it. New Age Group does it all for you.
Mobile Monitoring
Know what's happening inside and outside your property, even for properties in different locations, from anywhere in the world (with a data connection). You are alerted to suspicious motion, can record events and have two-way communication.
Integrated Solutions
From a single control panel, your video surveillance system works alongside control access systems, zone coverage systems, intrusion protection and alarms to give you real-time visual alert monitoring. You can take action while an event is still happening.
Security Surveillance Systems
Is there anywhere you want to protect more than your property? New Age Group will assess your surveillance security requirements and develop a tailored solution.
1
Be There When You Can't Be
It comes from knowing you are giving your property the highest level of protection possible.
2
Enjoy Peace of Mind
Being able to see in and around your property at any time.
3
Get Whole Property Protection
It means visibility into every room, hallway, open areas, entrances, and all around the exterior of your property too.
Business Security Surveillance Systems
From boutique shops to the large warehouses, New Age Group's Business Security Surveillance systems scale to give your business all the protection it needs – all the time.
Minimize Business Disruption
In addition to discouraging intrusion and the disruption it causes, video surveillance lets you quickly identify false alarms before they interrupt your business.
Lower Costs, Improve Operations
Find out the causes of shrinkage, monitor employee theft and even review processes to find more efficient ways of performing them.
Keep an Eye on Every Location
Monitor many locations, including multiple surveillance points and two-way communications, from a single control panel, all on your mobile device.