Intrusion Protection
Tailored to Protect What's Most Important to You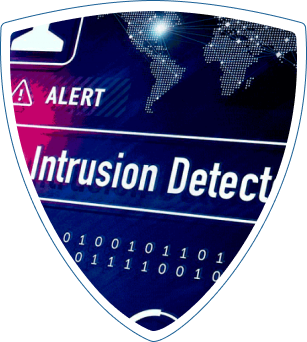 For Homes and Businesses, intrusion protection is key to their security, and the security of everyone and everything in them.
With shifting needs to work in different locations, or access the workplace at different times, Intrusion Protection solutions must be customized to your exact requirements.
Detecting an Intruder is Just the Start
Packages are delivered, shipments arrive, people constantly come and go. Your intrusion protection system must offer personal and property security, but you need more!
All-in-One Protection
More than knowing when an intruder tries to get in, you need to know when they step on your property. Using IoT, your intrusion protection system reaches beyond access points to integrate with alarms, video surveillance, zone coverage and access control systems.
A Single Control Panel
When there's an intruder alert, you can't be jumping between apps to find out what's happening. A single point of control, on your desktop and mobile device, lets you scan all your layers of protection and take action as needed.
Monitor From Anywhere
Wherever you are, you need to know when there is an intrusion threat at home or work. You need to check different camera views, find out when doors were opened, know who is on-site, communicate with them, and more. The sooner you know about an intrusion threat, the sooner you can take action.
The Most Security
Intruders use technology too. Without the highest level of security used in financial institutions, correctional facilities, data centres, etc, you may be more vulnerable than you think. Your New Age Group Intrusion Protection is available with Class 5 Certification, the highest level of security you can get.
Intrusion Protection
Is there anywhere you want to protect more than your property? New Age Group will assess your intrusion security requirements and develop a tailored solution.
1
Peace of Mind
It comes from knowing you are giving your property the highest level of protection possible.
2
Whole-Property Protection
Protect it all. Every door and window; interior and exterior; motion and video surveillance, the entire perimeter of your property.
3
Connected Layers of Protection
Using the IoT to integrate your security systems, you can control access systems, alarms, video surveillance and fire protection systems from your desktop or mobile device.
Business Intrusion Protection
From boutique shops to the largest facilities, New Age Groups Business Intrusion Protection solutions scales to give your business all the protection it needs.
Reduce Business Disruption
The most costly consequence of an intrusion may be the disruption to your business, including lost productivity, lost data and customer service.
Tailor Security to Your Business
Every business is unique and their security requirements are unique too. New Age Group reviews and assesses your security needs and offers a solution that uniquely solves them.
Centralize Protection for the Entire Enterprise
Intrusion detection is just one of the many layers of security, including video surveillance, fire and sprinkler monitoring and access control. All controlled from a single mobile or desktop interface.