Audio/Video
The Full Cinema Experience – Without the Lineups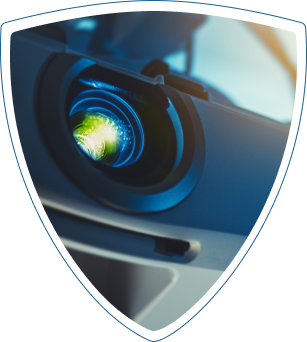 Add a new dimension of enjoyment to your home with a custom home cinema and high-fidelity audio in every room
Make your home a place you'll enjoy spending more time.
Home Theatre is Just the Start
With Smart home automation, you'll have a universal remote for central control of it all as well as mobile connectivity too.
For Home & Business
Transform your home into a connected visual and audio space that makes it feel like you're going out, even when you're staying in. For businesses, kick up your team meetings and client pitches with an experience of sound and vision they won't forget.
Expertly Planned & Executed
There are unlimited possibilities for your connected home entertainment centre. Just let the Audio & Video team at New Age Group know what you want and they will design a system tailored to your needs and your location, with the latest equipment, expertly installed — and we'll train you to use it!
Easy to use, intuitive control
Connected home entertainment systems only make sense if you can easily, intuitively control them all from wherever you are in the home, or around the world — with a web connection, of course!
You Just Need the Popcorn
Your home is your sanctuary. Safe, comfortable, a place you want to be. But it can be even more.
1
One more reason to love your home
You love your home for many reasons. You'll love it even more when you can enjoy more family movie nights, getting together with family and friends, or just relaxing with your favourite binge-worthy show.
2
The Options You Want
Want to enjoy football Sunday on your terrace? Say the name of a song and start listening to it? Connect your home theatre, security system, outdoor lighting, and more, so you can control them all from a single remote or your mobile device? No problem.
3
Support when you need it
If you're still concerned about taking advantage of all the benefits of connected audio and video systems, relax. New Age Group is here to answer all your questions, update your system and keep all the entertainment happening as you like it.